All week long!
Ah-Glazing Hot Deal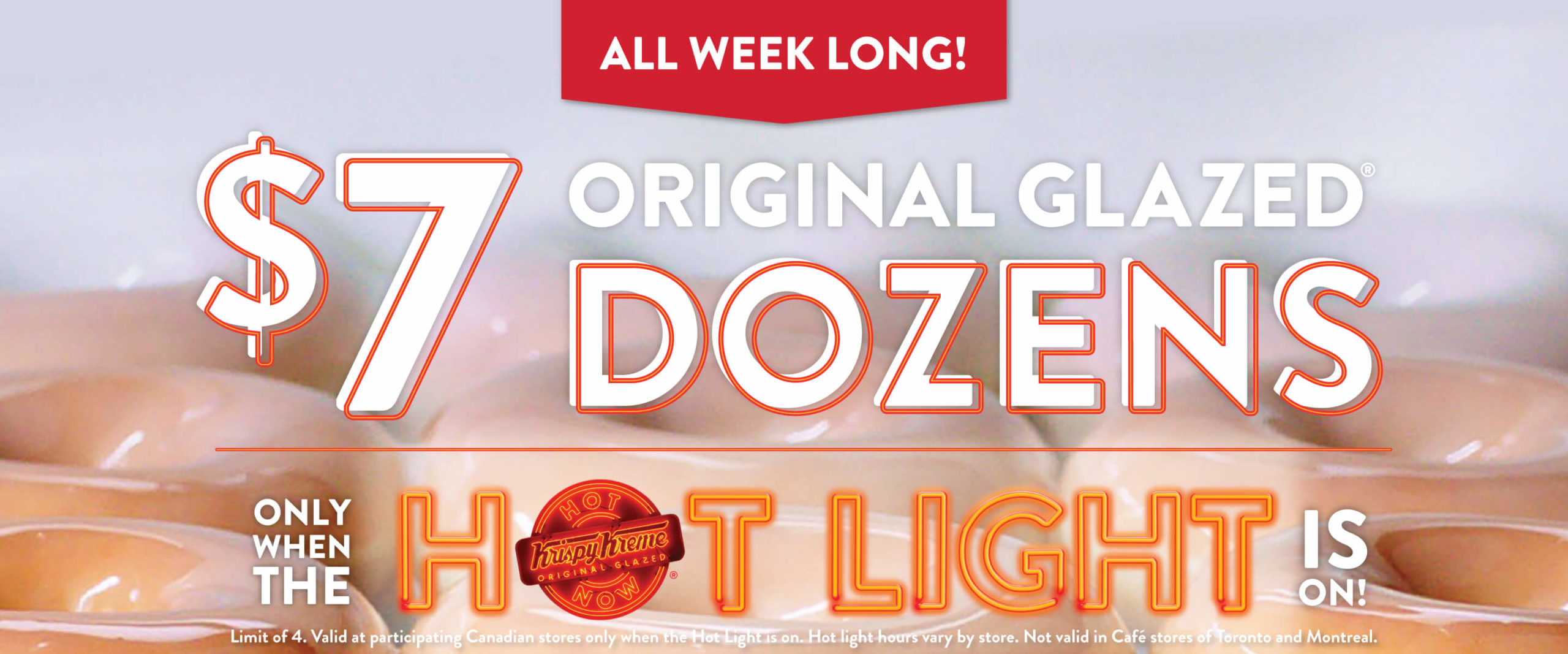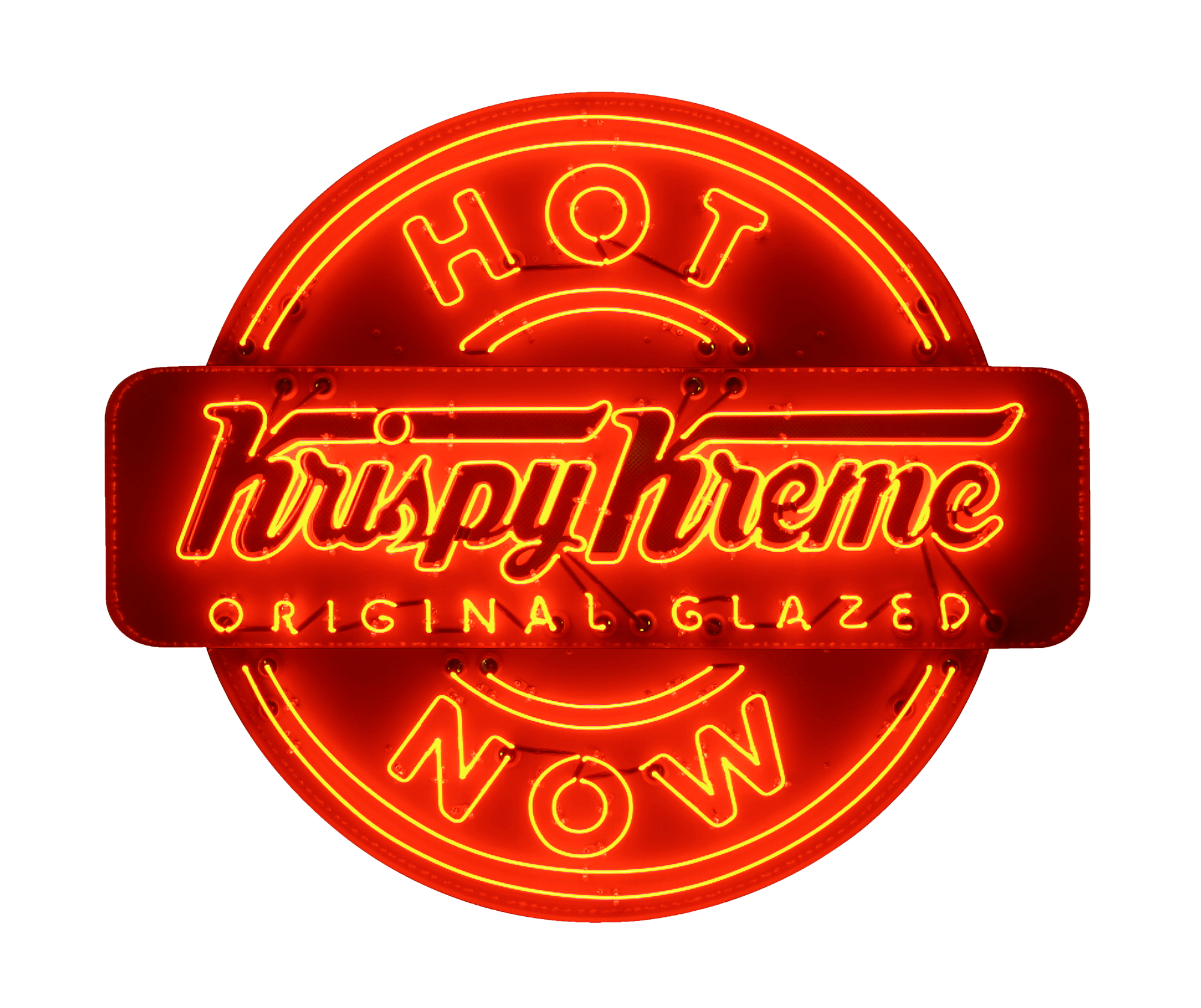 When the Hot Light is on and shining bright each and every day, our warm, melt-in-your mouth Original Glazed® Doughnuts are rolling fresh off the line. Watch for the Hot Light as you drive past! You don't want to miss your chance to experience warm, glazey goodness for just $7 a dozen. Check below for participating shops and Hot Light hours!
Find a Store
FAQ's
Drive by one of our shops, and you'll see the Hot Light displayed in the window or on the sign outside the shop. If it's on and glowing, $7 Original Glazed® Dozens are available! Additionally, you can find shop Hot Light hours on our website www.krispykreme.ca
This special offer is only available for in-store purchases, and unavailable through online ordering (pickup or delivery).
This offer is only for Original Glazed® Dozens.
If you are in line when the Hot Light turns off, we'll still get you a $7 Original Glazed® Dozen!
We'll do our very best to get you hot, fresh Original Glazed® doughnuts in your $7 dozen. However, in some instances your dozen may be slightly less than hot due to wait times and how quickly you choose to enjoy them. Don't forget, you can always pop your doughnuts in the microwave for 8 seconds for the next best warm Original Glazed® doughnut experience.
While all doughnuts are made fresh daily, not all shops have the hot Original Glazed® doughnut experience. This offer is specific to Krispy Kreme shops with the Hot Light experience. Find a participating location below!
©2021 Krispy Kreme Canada. Disclaimer: Offer valid week of 2021/3/7 at participating Canadian Krispy Kreme stores with Hot Light hours only and is subject to product availability (which may vary by market). Offer only valid when the Hot Light is on. Hot Light Hours vary by shop. Not valid in Café locations in Toronto and Montreal. Offer excludes Mini Doughnuts. Limit 4 redemptions at special price. Not valid with any other offer or coupon. Not valid for delivery or online ordering. Void if altered, copied, sold, purchased, transferred, exchanged, taxed, restricted or prohibited by law. Not redeemable at grocery or convenience stores. Upcharge or exclusions may apply for specialty doughnuts or specialty dozens.
Participating Locations
Scarborough & Mississauga
Monday – Friday: 7 AM – 9 AM and 3 PM – 7 PM
Saturday – Sunday: 12 PM – 7 PM
Greenfield Park & Quebec City
Monday – Friday: 7 AM – 9 AM and 3 PM – 6:30 PM
Saturday – Sunday 12 PM – 6:30 PM
For Delta, BC
Click here for Delta information